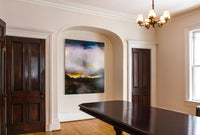 Beauty Integration
I have long realized that chaos (in the mathematical sense of chaos therory) is the driving force behind nature's greatest wonders. To understand chaos is to recognize the most subtle intertwining of everything that exists.
Art, by its very presence, infuses our lives with curiosity, happiness and experiences. It elevates, inhabits us and testifies to the best of the human being.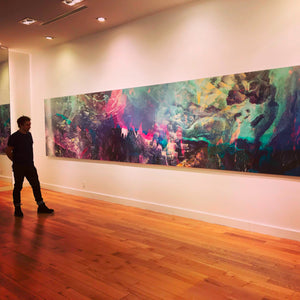 Artistic Research
Over the years of creation, I have developed several artistic series. These series are in fact supported by quasi-independent artistic approaches based on a fundamental approach.

I therefore invite you to discover my work, through these approaches, by letting yourself be impregnated by the works as independent entities.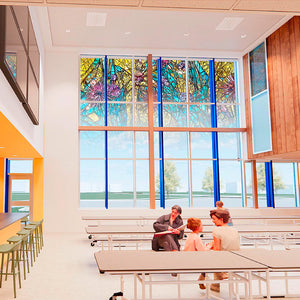 Integration of art with architecture
One of my great passions is to incorporate into a living environment an artistic piece specially created for that place. Through these projects, a public environment gains breadth and depth. The link with the community is woven through its powerful and caring presence.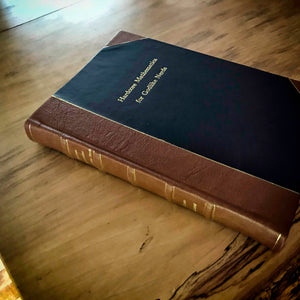 Science Lover
To be both an artist and a scientist, you really have to have both passions at heart! This curiosity about nature, science and mathematics is reflected in each of my works. They testify to my love for art and my scientific research.
Featured Artworks
JUMPER 0x1261 93F1 4B6E

Vendor

Etienne Saint-Amant - Chaoscopia

JUMPER 0x1261 93F1 703D

Vendor

Etienne Saint-Amant - Chaoscopia

JUMPER 0x1261 93F1 C55F

Vendor

Etienne Saint-Amant - Chaoscopia
Etienne Saint-Amant is a visionary artist. His work is unique and authentic. His artworks are very contemporary. They are like humanistic and universal reflections. I live with two of his artworks at home. I love them!

Paul Duval
What universes to discover! Etienne's works take us into unknown and confusing spaces. In each one, I enjoy the pleasure of tempting and following him in his exploratory journey. He launches himself with dexterity, both in the universe of the infinitely small and that of infinite space. It makes you dizzy, but what a pleasure for the eyes!

Thierry Gros
The works are as captivating as the artist who reflects them. His scientific approach gives depth to his creations. No need to understand everything. Just look, grasp what is wrong; our reach is there.

Mélanie Noël
A few years ago, I had the pleasure of meeting Etienne Saint-Amant for a corporate project for our Victoriaville convention center. I was immediately charmed by Etienne and very intrigued by his creative process and his work. While browsing through his portfolio, I literally fell in love with one of his creations. Having very little knowledge of visual arts, value and the market, I didn't think I could afford such a piece. After several months, I still had this work in mind despite all my research to find a work that met my expectations. Finally, I took the plunge and invested in Quenching and I have no regrets, this work embellishes my life every day. I discover new images every time I look at it. I am already looking for a second piece. Encourage our artists, buy their creations.

Lucie
Inspiring work with unique qualities that intersect science, mathematics, art and technology. It was a pleasure to find the ideal artwork with Etienne's professional and caring advice. I'm already planning the next one!

Pierre Olivier Descoteaux
Etienne Saint-Amant's creations are always an incredible richness. As if a multitude of artworks were superimposed in transparent, dynamic and harmonious layers. Whether we look at a detail or seize it in its entirety, each angle of vision, each ray of light brings a new dimension to the work. Etienne marries science and poetry with a rare inspiration.

Florence Chanut
Etienne and I have been collaborating to integrate an artistic dimension to some of our projects in order to add a final and inspiring touch together. The walk was very stimulating and the results spectacular!
Etienne is an artist of his time, my personal inspiration.

Guylaine Lacasse
Infinite Details
Thanks to their mathematical design, the artworks are in symbolic resolution. This translates into the fact that no matter the format of a work, the level of detail is simply the maximum that the medium can give us.

A mathematical creation is not necessarily digital: it transcends the digital by its definition.